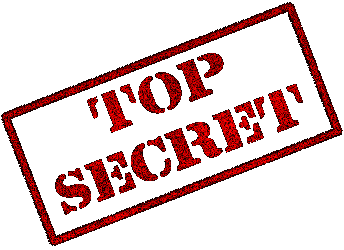 Some good news, but the
FOI bill isn't dead yet
There was good news on several of the blogs I read this morning. I can't remember which one came up first so it's a hat tip to a lot of the people listed on the
left
ok...schoolboy error....right of this blog. It concerned an article in the
Oxford Mail
which announced that the Internet stalker, who has concerned so many of late, has been apprehended. Hopefully the convoluted systems by which we try to deal with people with problems like this will be able to give her the help she needs while giving those affected by her actions the reassurance they deserve.
So that's one of the inaugural entries on my campaign slide show gone, and it's good, for all the right reasons, to see the back of it.
Further possible good news comes via
Iain Dale's Diary
who reports a Lib Dem MP who claims that Lord Trefgarne, the only member of the House of Lords who was prepared to walk into the chamber wearing a sign saying 'Kick Me', by supporting the
Freedom of Information (Amendment) Act
has withdrawn his sponsorship of the bill.
I can't get too excited thus far, as this bill has had more than its fair share of Lazarus moments through the apparently miraculous intervention of the Speaker and the house authorities with the tacit consent of the government. That said, It's almost beer time on a Friday, so I'm going to be optimistic and hope that, if not dead, it's gasping for air as the Lords begin to strangle it.
So it's sorry, with well earned disrespect to
David Maclean
, it looks like whatever you wanted covering up will be out in the open one day soon. Any guesses about which backbench MP is going to get hit with the most FOI requests in the coming month?
Once again the Lords look like coming through for the rights and liberties of the people. Not one of them seems to wish to associate themselves with such an insidious bill, while the commons had plenty of self-centered s**ts ready to slither into the Aye lobby. I've got no brief for the ironically named 'house of peers', most of whom will have led lives I cannot even begin to understand; nor can I condone the fact they still carry some political authority, but that said, they do seem to have an appreciation of the responsibilities that come with political power that their brethren in the elected chamber could learn a lot from.
The campaign banner on this one must, sadly, stay for now. After all a campaign slide show with a single slide wouldn't be too exciting. I must go and find something new to get outraged about. Or perhaps not, they seem to come along of their own accord often enough.